Last Sunday was Grand Prix Day at the Hampton Classic!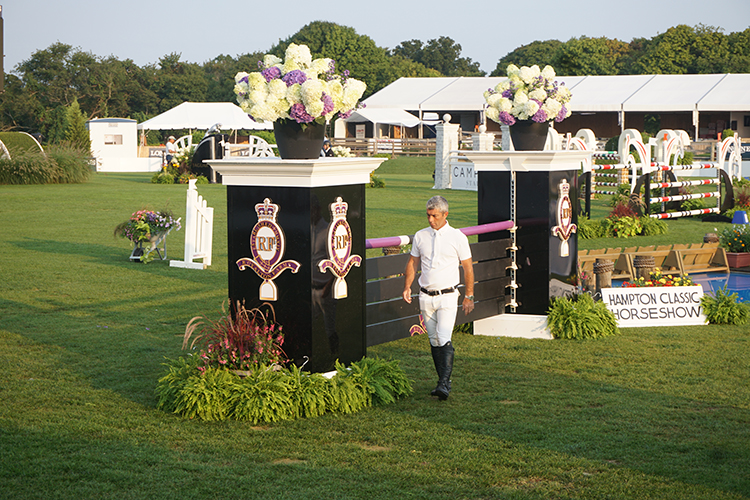 All the stops were pulled out for this, the 40th Anniversary of the spectacular Horse Show, which brought horses and riders from as afar away as Argentina.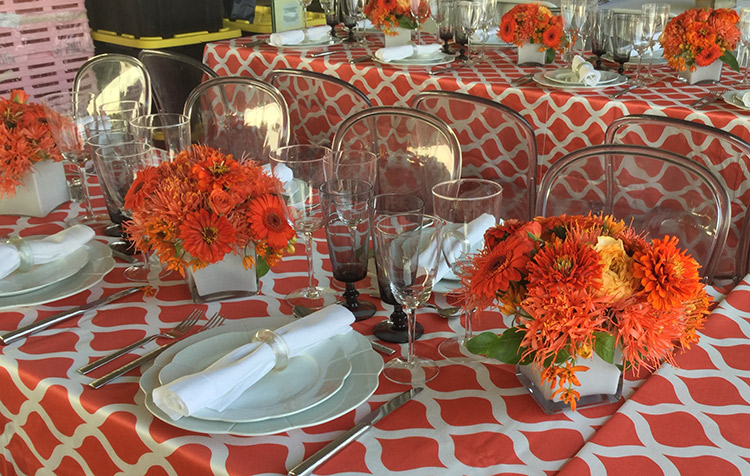 Jim and I have been involved in the Classic for almost that many years too. Every year, we try to out do ourselves for our clients, creating colorful settings unique to each, but all themed around the spirit of this fashionable event.
Some of our efforts are more formal, like this table with its black table cloth, equestrian themed plates and bright red centerpiece.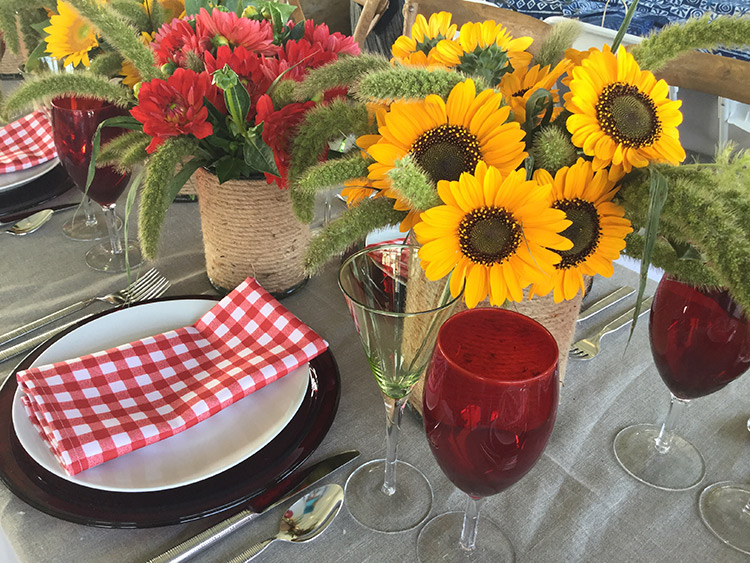 Some are more "countrified" using farm stand Sunflowers mixed with red roses, red goblets and gingham napkins.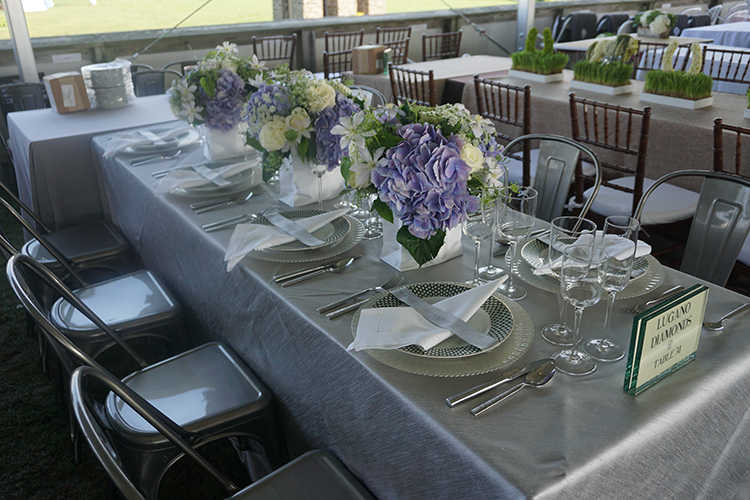 Some clients call for sophisticated color schemes, like this silver and lilac color scheme, with its full-blown hydrangeas, white roses and napery.
Another labor of love is our own table, which we've decorated in as many ways as there have been Horse Shows.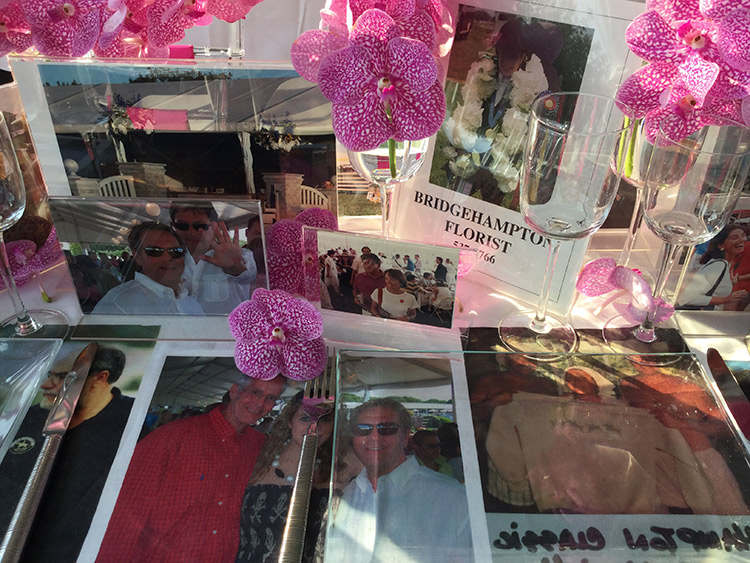 This year, we went with a tribute to Hampton Classics of years gone by and the many people who have made this Horse Show the social event of the season and the culmination of summer in the Hamptons.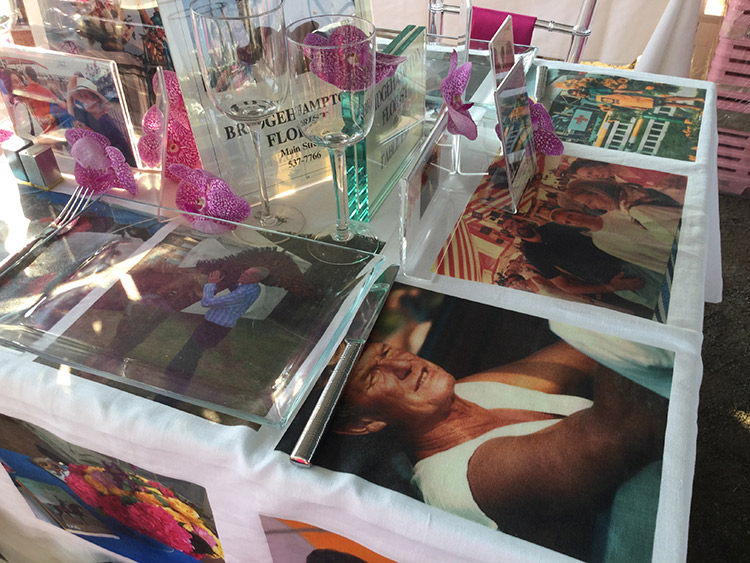 Jim and I perused our collection of Hampton Classic photographs and came up with dozens of candidates for our photo table cloth. We chose old friends and fabulous outfits to apply as transfers to our linens.
Memorable photographs in plexiglass frames ran down the middle of the table accompanied by pink orchids cut for the occasion. For years, the Hampton Classic issued buttons to patrons and these we incorporated not only onto our tablecloth, but also onto our shirts.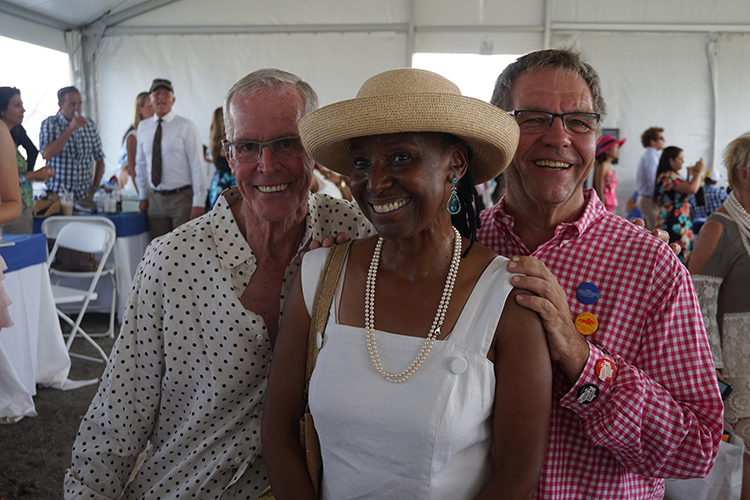 I can't tell you how many old friends came by to see their own photos and those of their friends. We were especially thrilled to see B. Smith looking absolutely radiant in this picture with Jim and I. Just as she did when she was modelling, Barbara made sure to thank the photographer, her husband, Dan Gasby, after the shot was taken.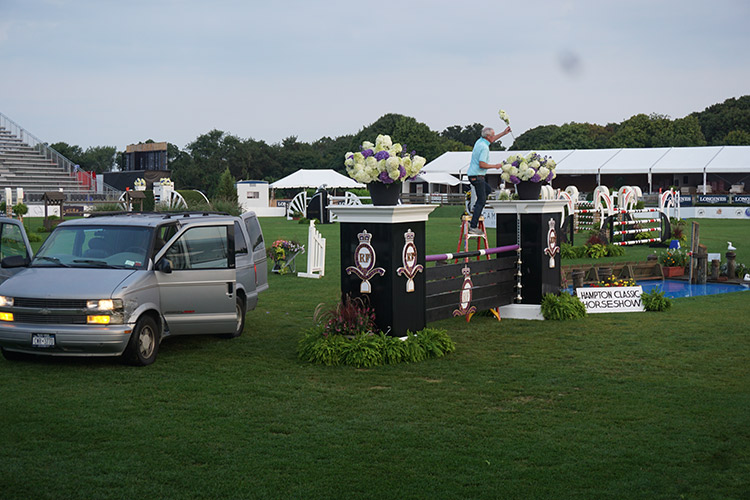 Our participation isn't limited to the table settings we provide for the luncheons held every year in the Grand Prix tents that ring the stadium where the action takes place.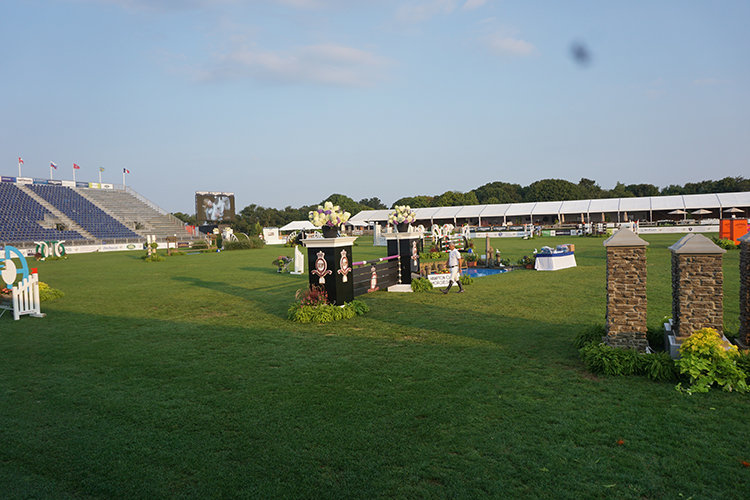 We also provided decoration for several of the jumps, like the one pictured here, for one of the sponsors of the show.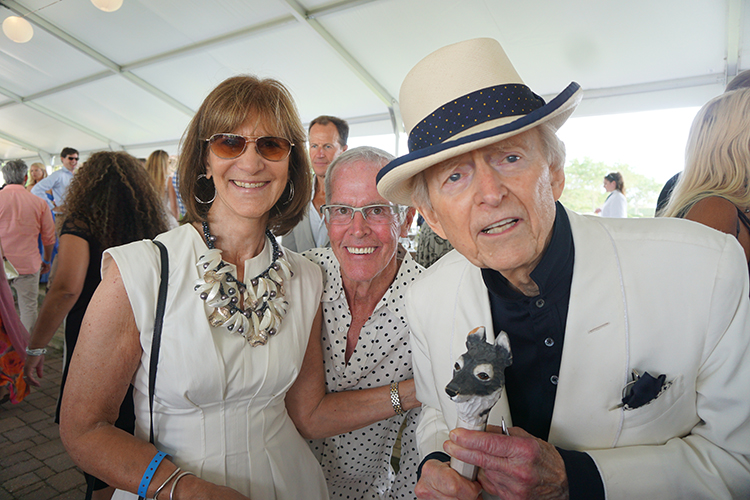 So there you have it. The Hampton Classic in all its glory! See you same time next year? We certainly hope so!