Nothing pleases me more than a client who requests that The Bridgehampton Florist breaks the rules and comes up with an arrangement as unique as possible. That's why I was thrilled to do this table setting for a client who asked for just that.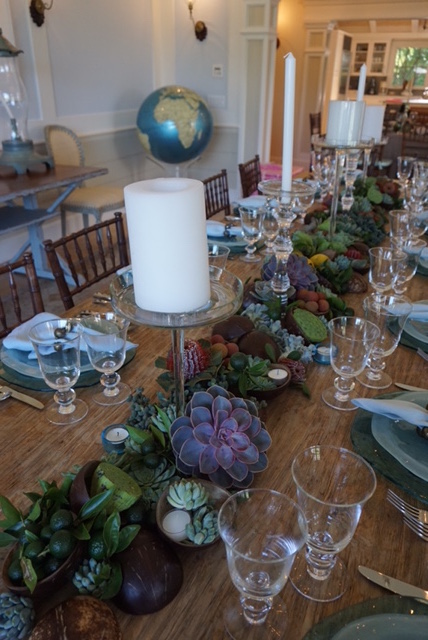 As you can see, there's not a Hydrangea in sight! Instead, the entire table is topped with Succulents. These wonderful plants have really taken the Floral world by storm. They're increasingly popular with our customers. But most people have no idea what they are.   They're a whole group of plants that store water in their thick, fleshy leaves.   Some are thinner and more delicate looking than others but what all have in common is their ability to go a very long time with minimal moisture. In fact, if their roots sit in water too long, they won't last long.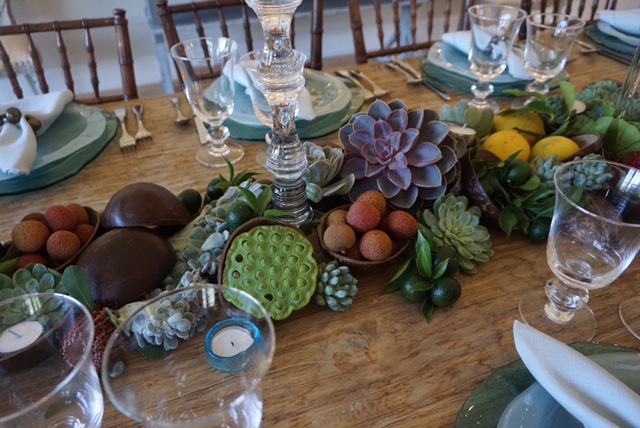 Here we've used a whole range of the plants from miniature clusters of succulents to some unexpected pairings of baby limes and their foliage, lichee nuts, banksia protea and even some lotus pods.   The client loves the unexpected and so we were pleased to find some half coconut shells in their collection.  We added votive candles to bring light to the table.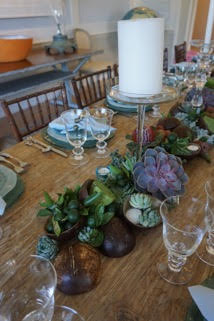 What excites me about Succulents is the extraordinary range of colors and shapes and textures. As you can see their variety is seemingly endless. There are star shapes and spear shapes. Their color spectrum runs from the palest of gray greens to vivid yellow-greens.   You might be amused to know that Asparagus is actually a succulent.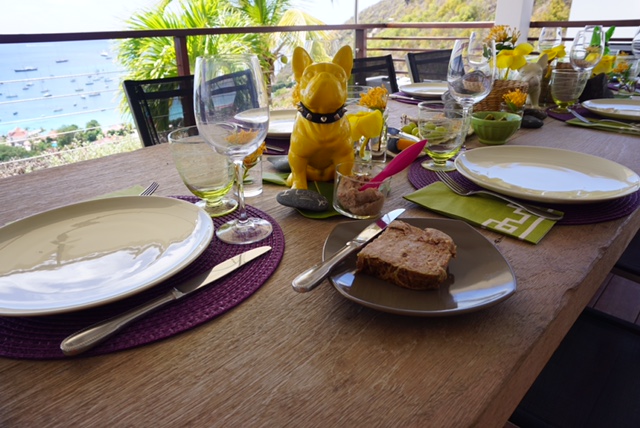 Doing this kind of completely unique arrangement always takes me back to our stays in St. Barth's in the French West Indies. When we rent a villa there, I challenge myself to find unique ways to decorate our tables in this tropical environment.   Here you'll see, I had some fun with Bulldogs! I encourage you to do the same. Look around your house for unusual and conversation-starting pieces to grace your next table arrangement.