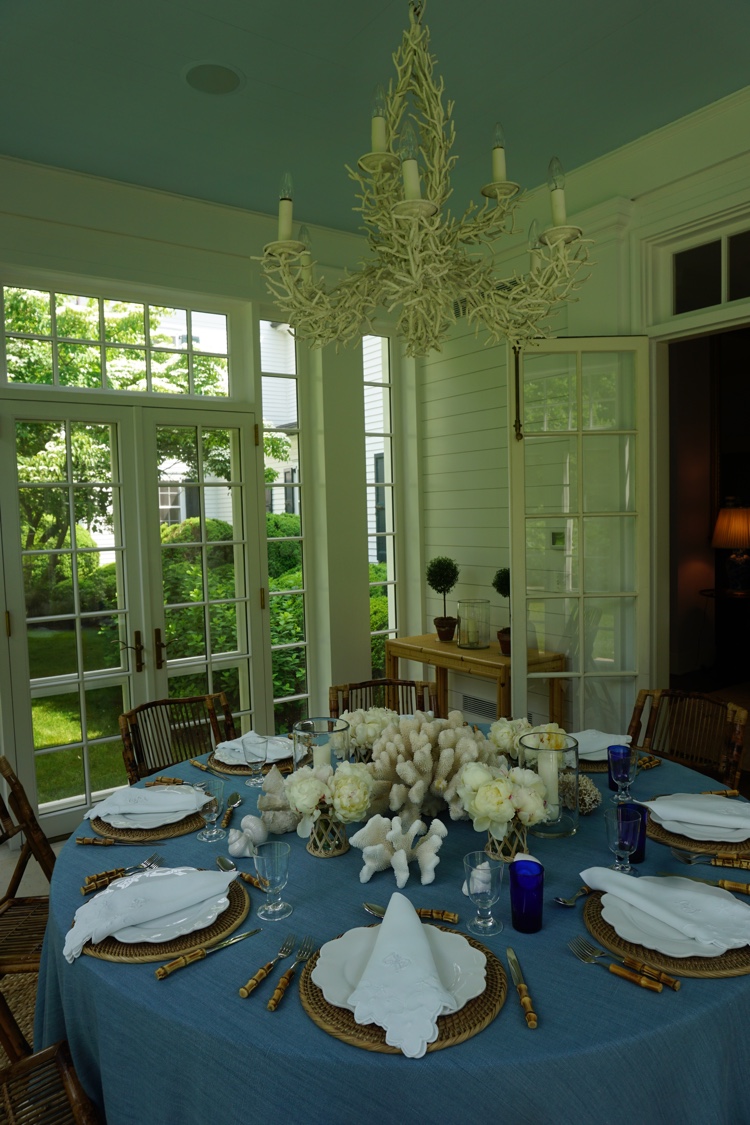 When designing a table setting, I like to take a look beyond the table. In this beautiful white space the chandelier intrigued me with its twig motif. I wanted to bring all the elements together to create a unified look that would flatter the whole room.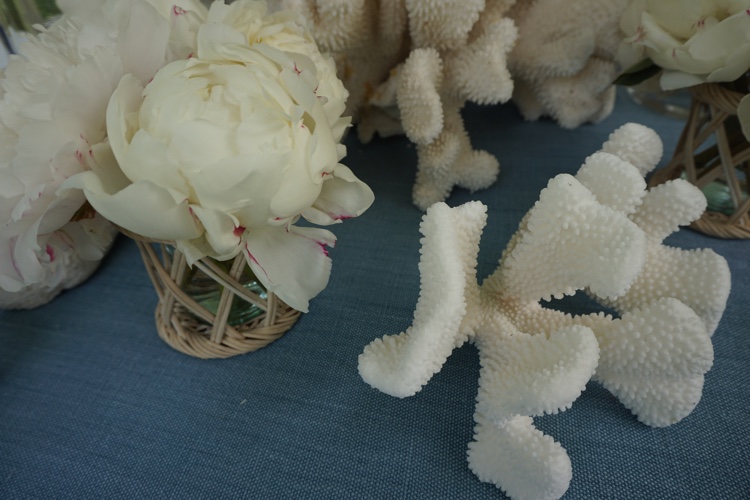 The chandelier's form seemed ideal to pair with coral branches as the centerpiece. I paired these with white peonies a flower that is a great contrast to the architectural nature of the coral.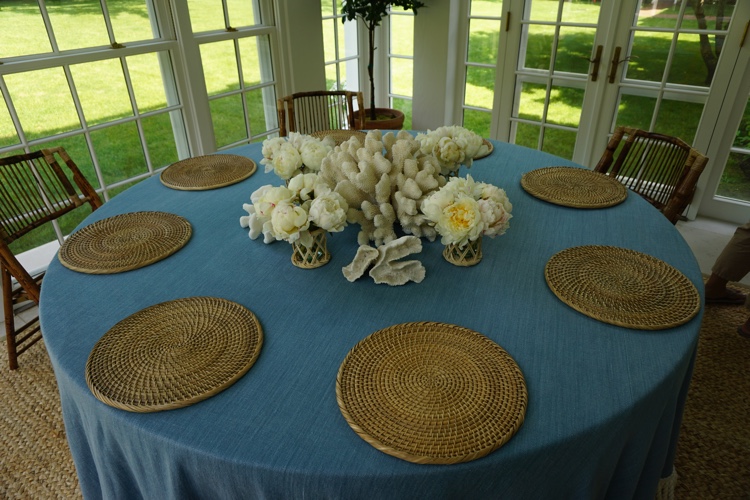 The natural elements continue with the rush placemats and the bamboo handled cutlery. The vases for the peonies echo that natural look.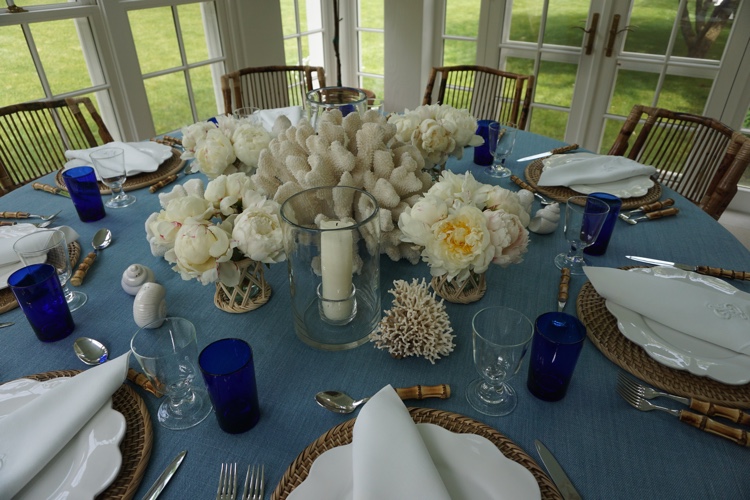 Blue and white never fails to please. Blue itself is a color of endless possibilities as it ranges from the palest 'baby' blue to sky blue to the deepest of Cobalts. The glasses here are cobalt, the table cloth is in a shade of French blue.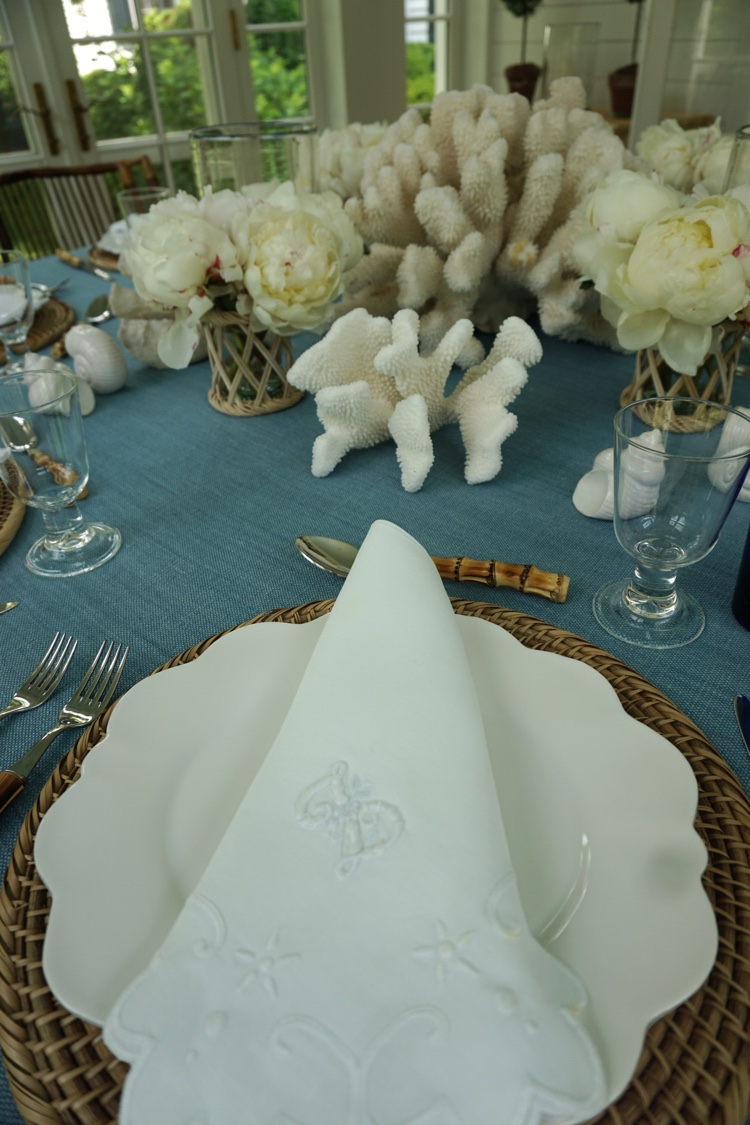 Even the china continues the natural theme. These pretty 'petal' plates are perfect for a ladies' lunch and a lovely complement to the embroidered napkins from our hostess' linen collection.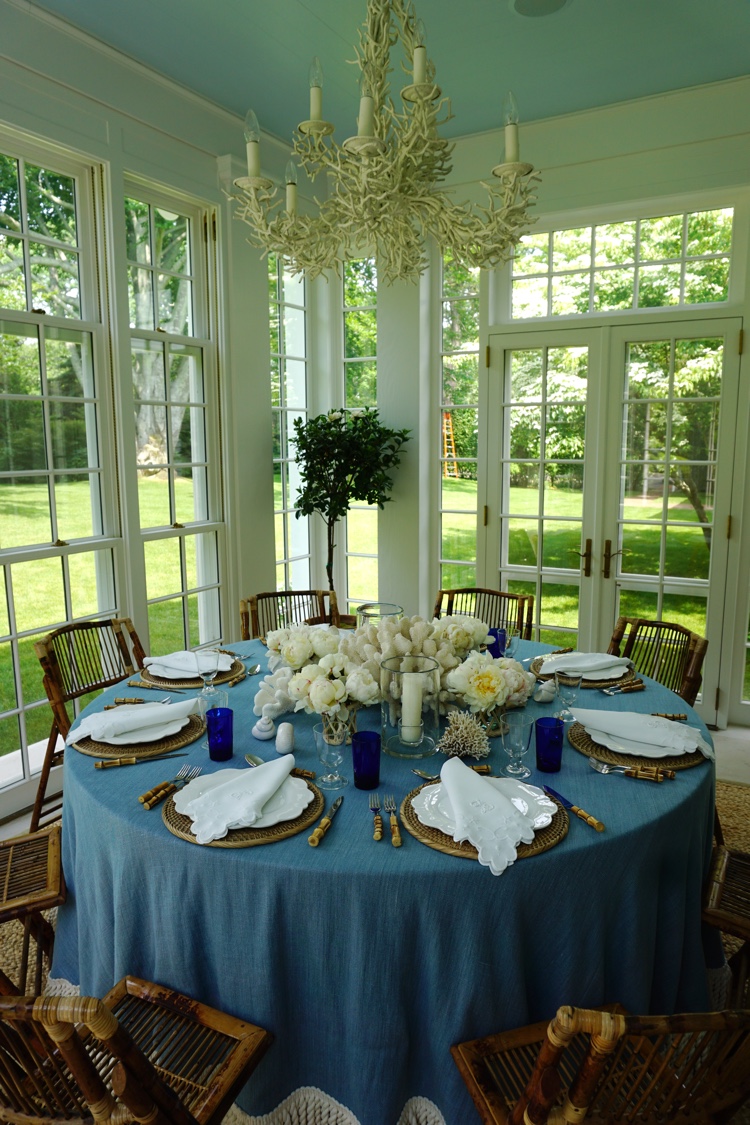 Next time you want to set a fabulous table, look around and see how you can bring elements to the table that enhance the whole room.