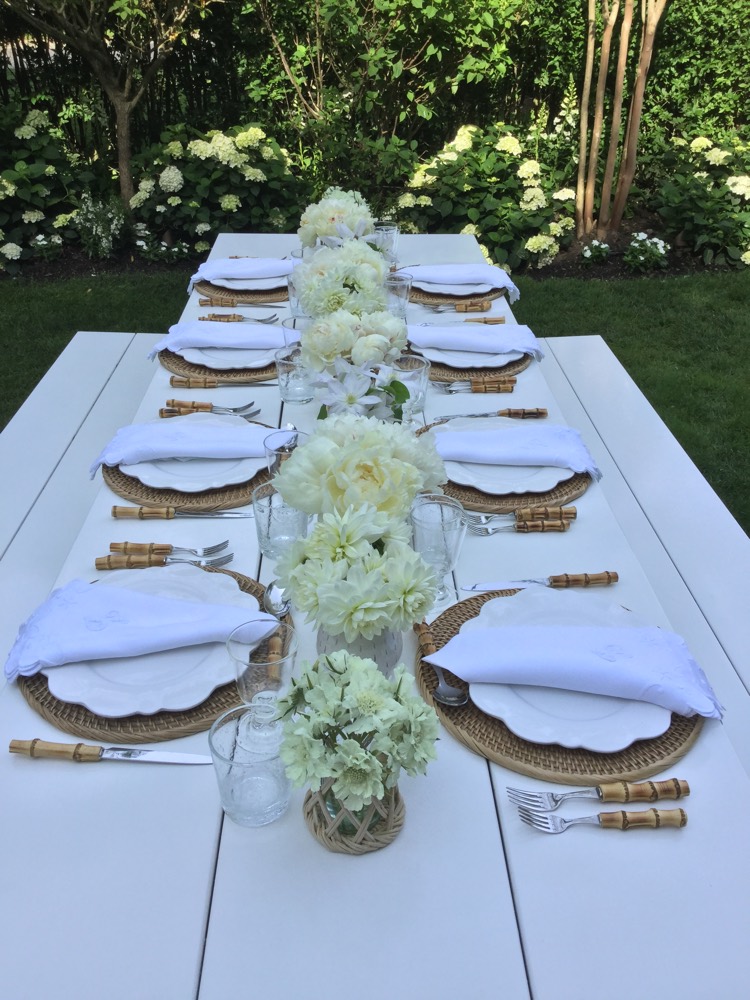 In our last post we showed how we brought all the elements together to create an indoor tablescape for a client's luncheon. You may recognize many of the same elements from that tablescape in these pictures. This time, we took the party out doors into our client's beautiful white garden.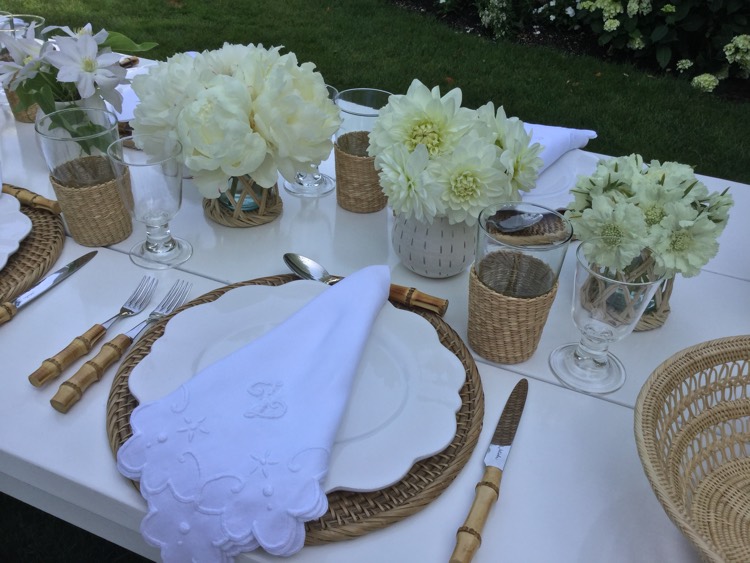 You can see how you can vary a look by just making the simplest of changes. Note how the clear glasses give an entirely different feeling the ones in the wicker sleeves.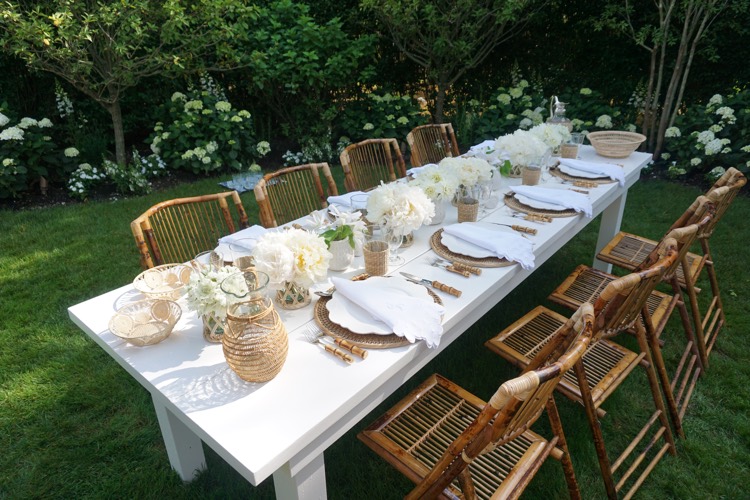 Even more striking is how the white benches seem far more relaxed and picnic-y than the bamboo folding chairs which add a more formal note. They are also a lot easier on the back!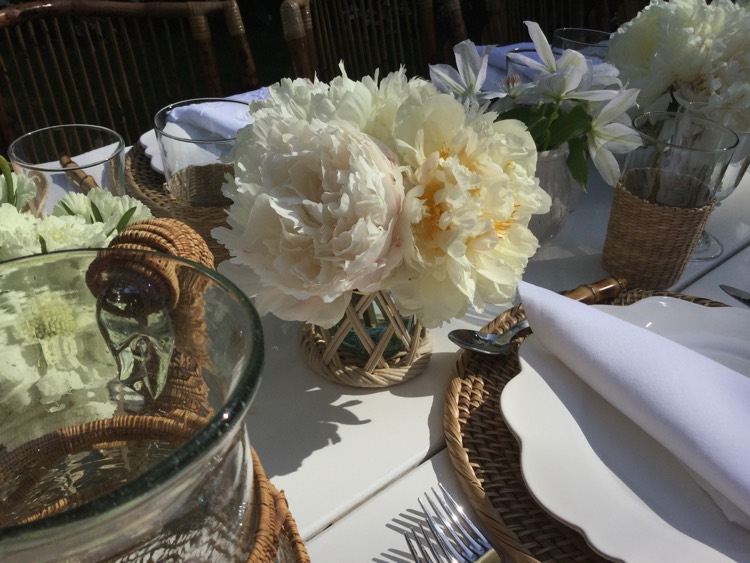 Even the same flowers take on a different feeling when our white scabosia, peonies and dahlias are in glass containers and in wicker ones.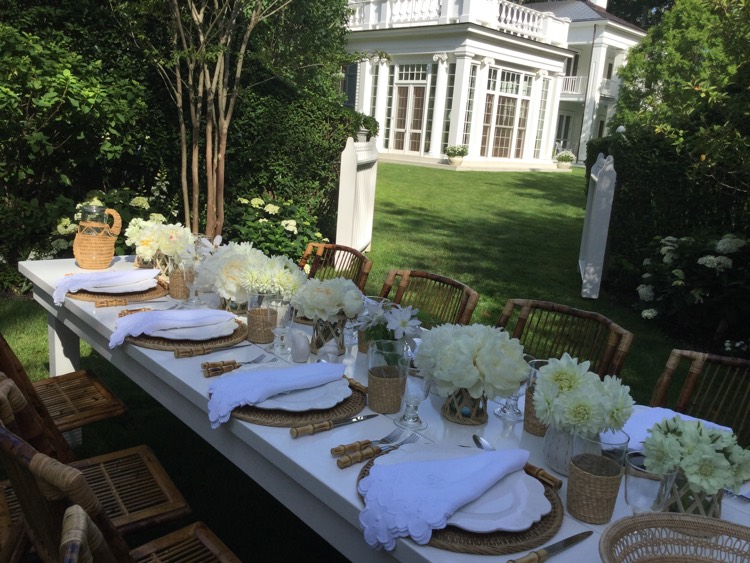 So next time you set your table, experiment! You'll be amazed at how many looks you can create with just the simplest of changes.