February 11, 2015 in Michael's Blog
I was honored to be invited by the Garden of Virginia to their symposium held in beautiful Colonial Williamsburg.  I wasn't quite sure what I was getting into…and was I surprised.  These southern ladies sure know how to party! More on that later. I challenged myself to make things that I wouldn't normally do at the shop, things that those wonderful Garden Club ladies would enjoy watching me create.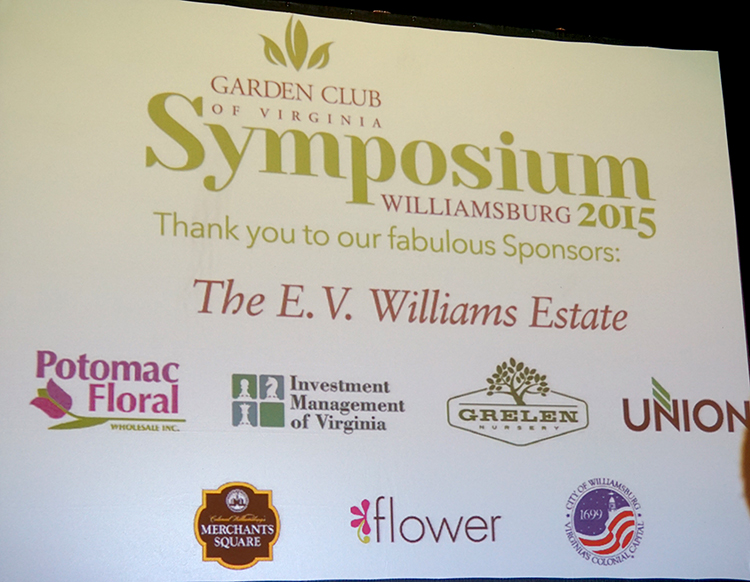 The Event's Sponsors, Potomac Floral and Flower Magazine were wonderful to work with. Margaret Shaw is the Editor and Founder of Flower Magazine which I highly recommend your subscribing to. It is a beautiful publication all about flowers. I'd recommend it even if we didn't think Margaret was an angel! Jim and I truly adore her.