The air is crisp, the days are shorter and we are all awaiting Turkey Day.  This home shows how to welcome Thanksgiving guests the minute they arrive at the front door.  We've taken the ultimate symbols of Fall to show how to decorate a front door in great Thanksgiving style. Gourds and big orange pumpkins dominate the sidelines.  And how much bittersweet adds to the framing of the door itself!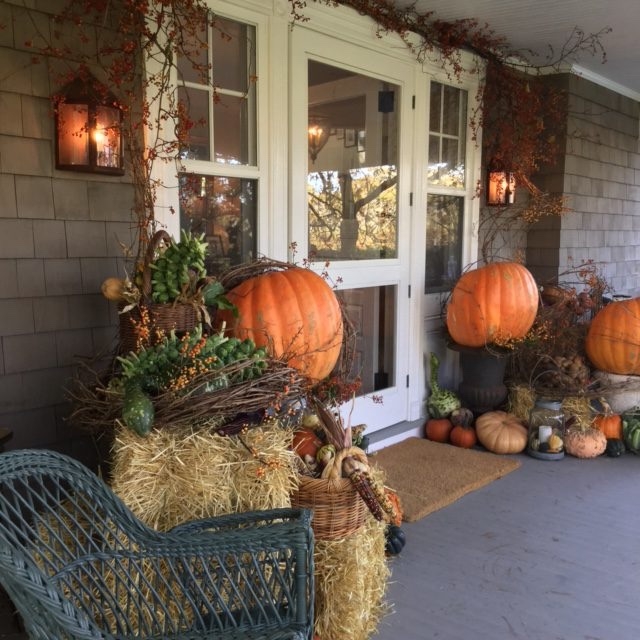 If you are lucky enough to be able to use farm country finds in your design, consider buying hay bales at your local farm supply store.  They add a fall feel in light colors and they're perfect tables to display Indian corn and smaller gourds in baskets.  And to add yet another layer of color, we love to use whole stalks of Brussels Sprouts.  Their crisp green color keeps our Fall palate from being all in the brown-orange family.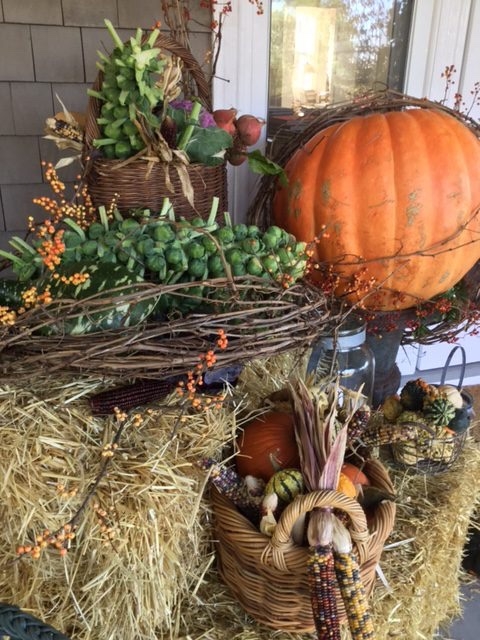 Up close you can see how many little treasures you can display in your salute to Fall. Wire and wicker baskets add texture to the scene.  And glass lanterns from The Bridgehampton Florist (soon to be available in our on-store) add transparency and at night, the glow of candlelight.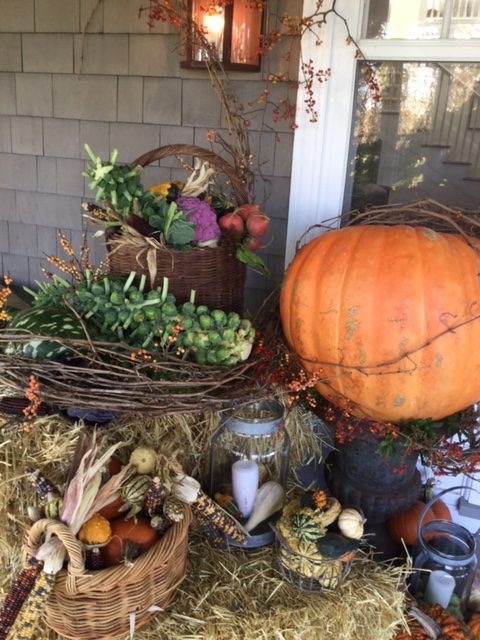 Ordinary objects give your Thanksgiving display a touch of whimsy and surprise.  Here, tucked into our Thanksgiving tribute, are a couple of dozen Baking Potatoes--an expensive addition to the scene and one that brings a different tone and texture.  And once your display has run its course, they're easily converted to Mashed Potatoes!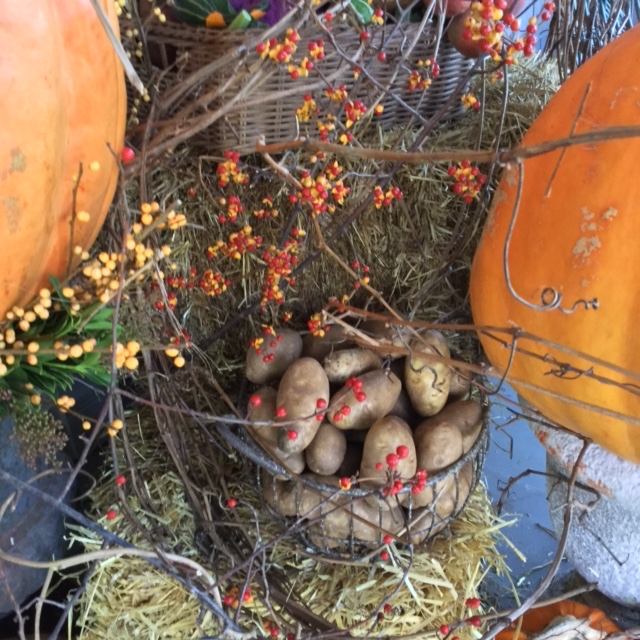 And if you'd like us to set aside these great lanterns for you, just drop us a line at michael@thebridgehamptonflorist.com