Whether yours will be turkey or tofurky, these settings will make any Thanksgiving table grateful for their whimsical presence. We love the look of these wonderful vintage finds bursting with bright harvest tones in this avian themed display.
With love and gratitude to all our friends and family, near and far, and a very happy Thanksgiving to all!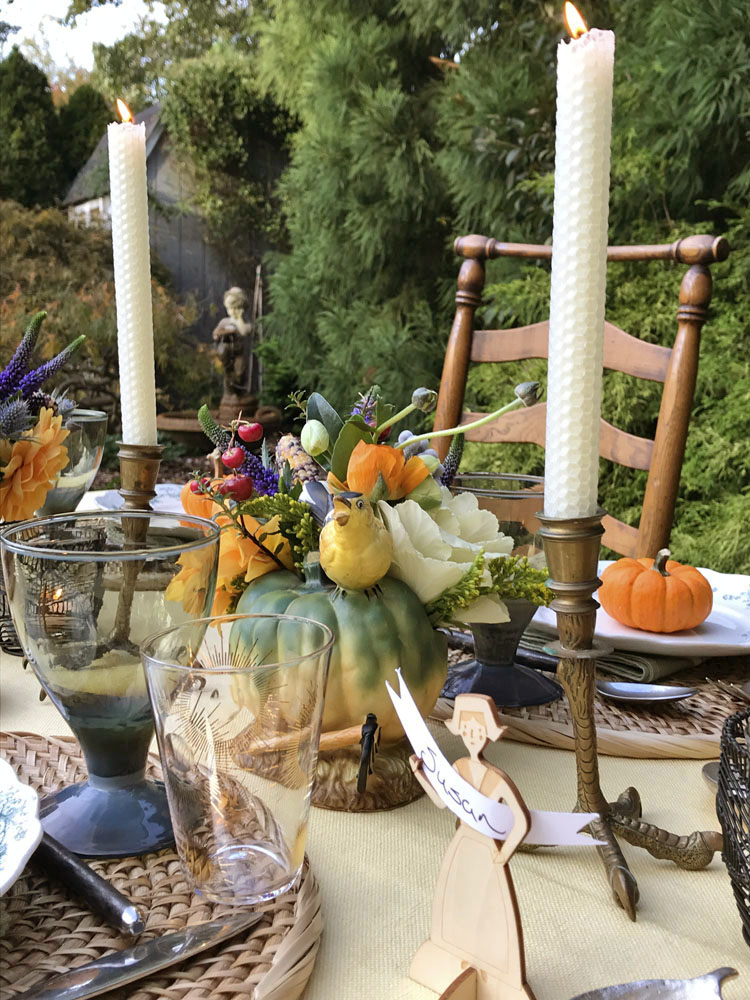 A sweet little bird perches on a ceramic squash flanked by a pair antique clawfoot candlesticks.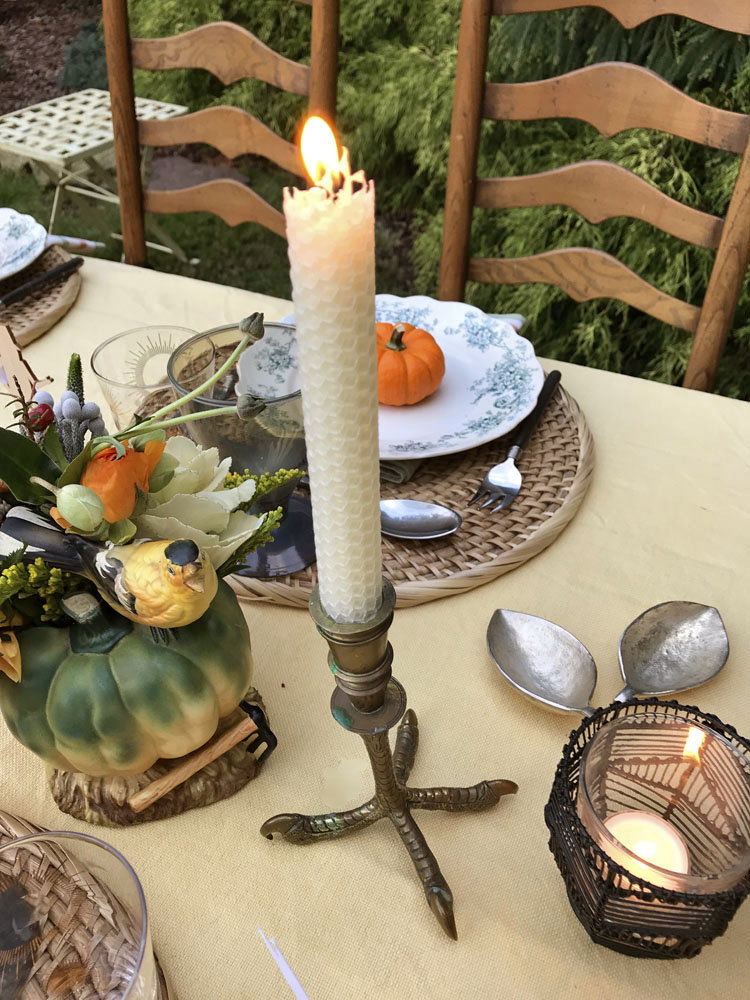 Thanksgiving is the perfect time to raid the china cabinet and put Grandmother's favorite china to work. Note too, the leaf-shaped salt and pepper holders and the wire votives.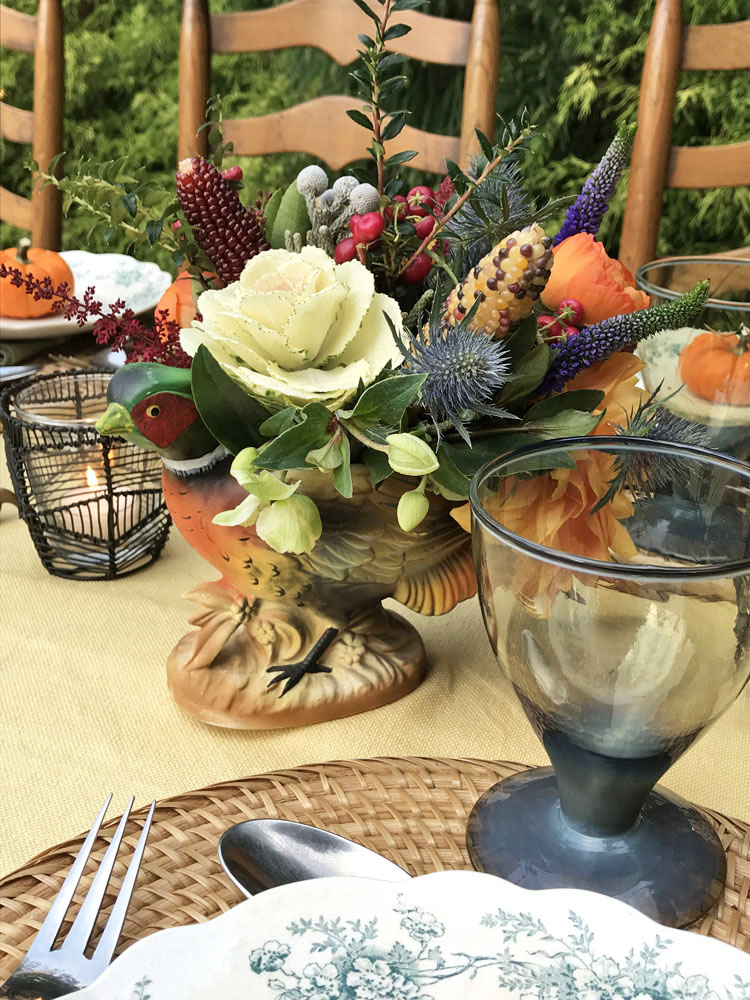 A fine feathered ceramic friend holds a profusion of flowers.

The subtle, palest of yellow, tablecloth is the perfect foil for our woven place mats. We love the contrast of fall shades with a pristine white kale.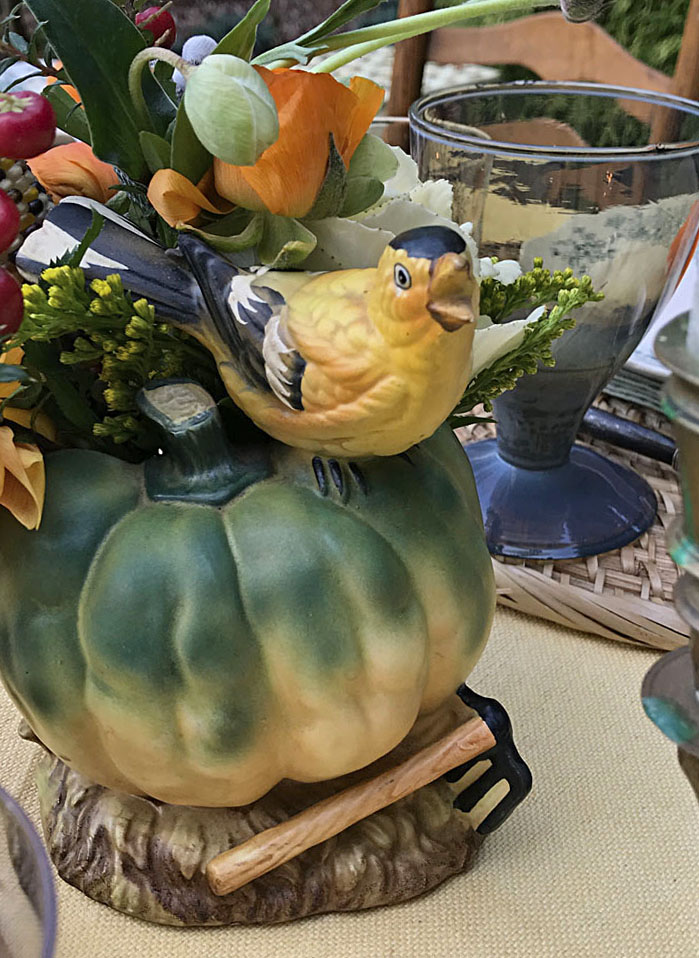 Close-up, our yellow finch looks like it's ready to eat...Turkey or Tofurky.