At The Bridgehampton Florist, we believe in pulling out all the stops whenever we decorate for Christmas.  And at The American Hotel in Sag Harbor, we went all out this year in colors that not only say Merry Christmas, they're also appropriate to our country and the name of the hotel itself.   We incorporated our collection of Blue and White China to create a Christmas look that's Red, White and Blue.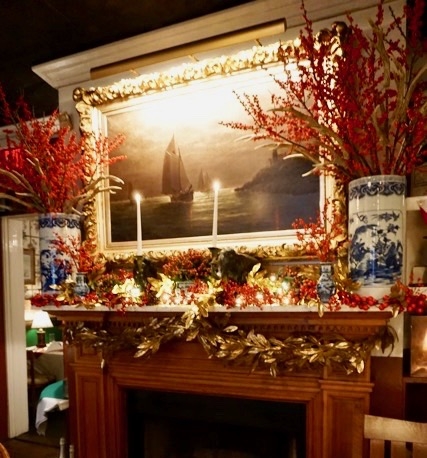 Blue and White China never goes out of style.  At The Bridgehampton Florist, you'll find a terrific selection of pieces to add to your collection.  As you can see, these two pieces bear Asian motifs.  They're relatives of the Blue Willow pattern which became popular in England at the end of the 18th Century when English ceramic artists combined and adapted motifs that were first seen on hand-painted blue-and-white ware imported from China.   The Willow pattern was created when the first china was being mass produced.  Using engraved and printed glaze transfers--rather than hand-painting--made this mass-production possible.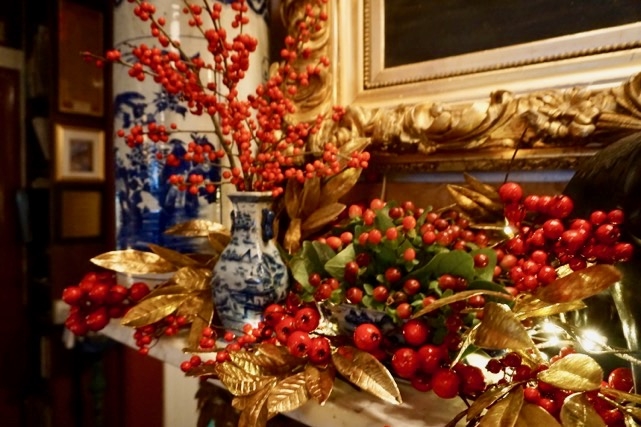 Blue and white is the perfect foil for the Hypericum Berries and Red Ilex which we used in abundance on our Holiday Mantel display.  Gold and Green Leaf accents add to the festive feeling we wanted to create in the hotel.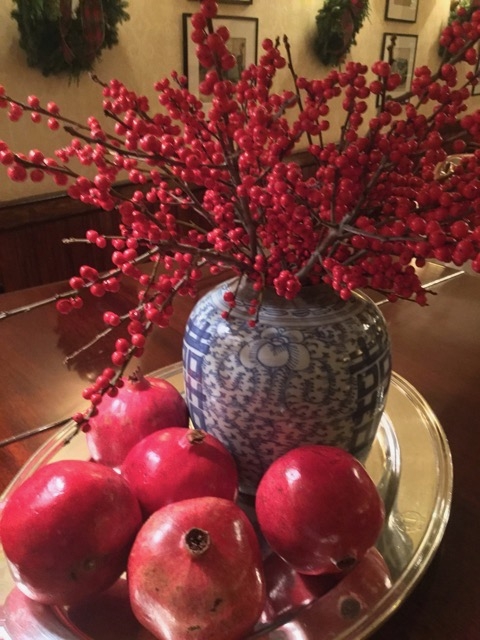 A silver tray is the perfect place for a display of Red Ilex in a Blue and White Ginger Jar and for another punch of color, these Pomegranates look like they were grown for Christmas.
At The Bridgehampton Florist, we love the look of the unexpected among our Christmas decorations.   An elephant candle holder adds a surprise to the mantelpiece.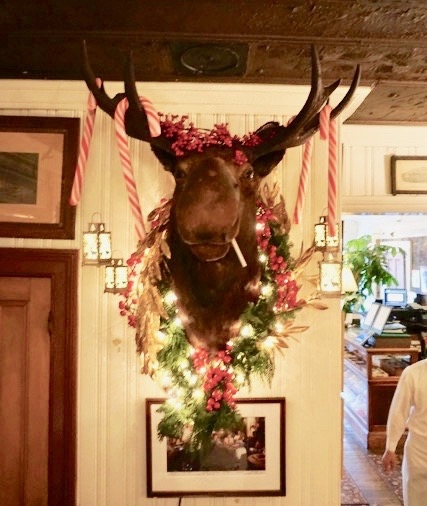 There can never be enough whimsy at Christmas. Here we've decked out the hotel mascot, a mouse head, with candy canes, a necklace of greens and hypericum berries.  The cigarette is a leftover from long ago.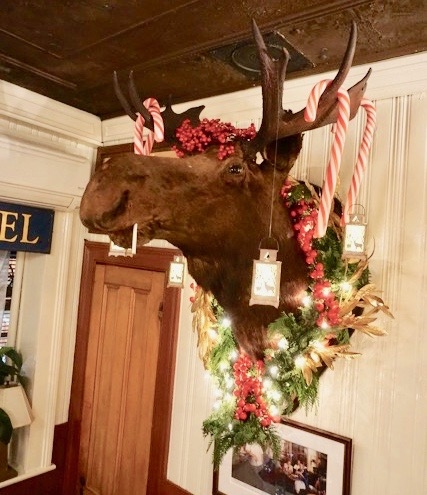 Dangling from the moose's antlers are miniature silver lanterns.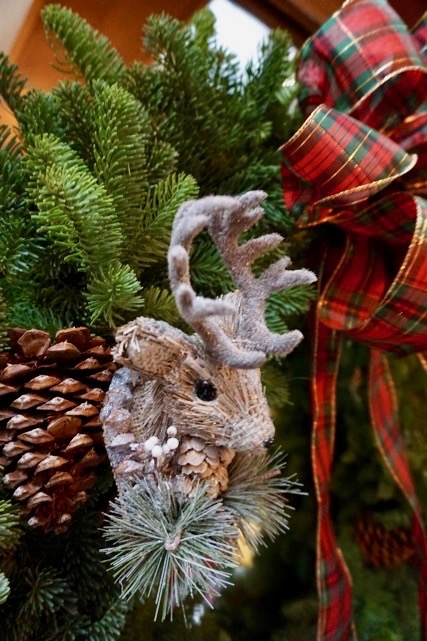 Tartan Ribbons are a glorious way to add color and drama to any Christmas display.  And how we love our little woodland friend tucked into a fir branches decked out with pine cones.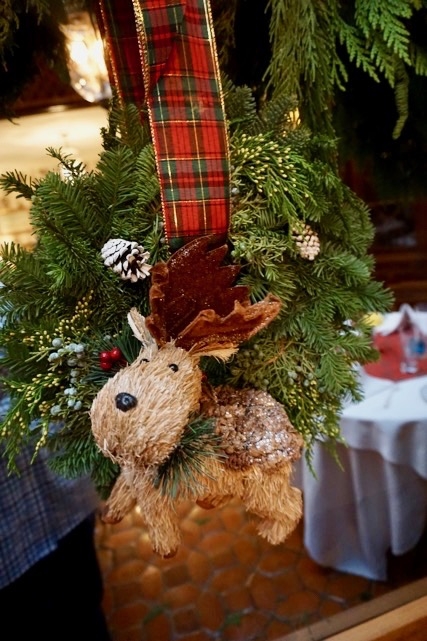 A tiny moose dangles from a tartan ribbon and the live greens not only add Christmas color, they bring the scent of pine trees right into the heart of the home....or hotel in this case.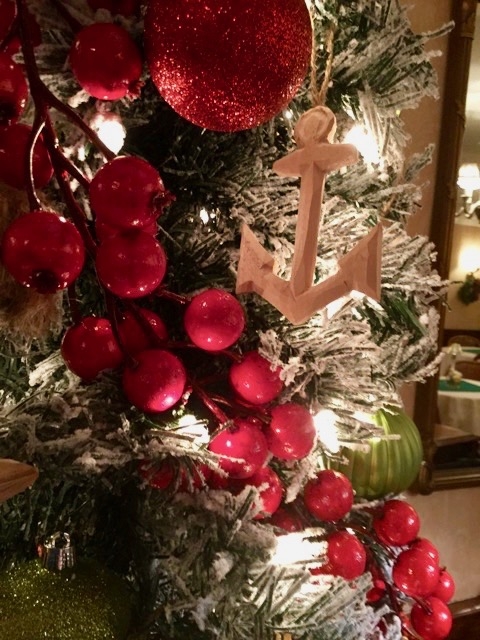 We love to salute the hotel's history as a witness to the days when Sag Harbor was a Whaling village.   Our anchor does just that.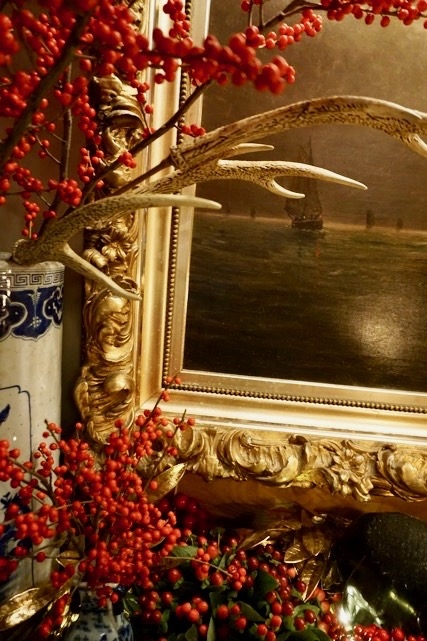 Christmas is all about the unexpected...what gifts will be under the tree? What will Santa bring? What is that set of antlers doing in the vase filled with Red Ilex? It's just one of the wonderful surprises of Christmas.  Do stop in the shop and we'll show you more!  We'll help you make a Christmas you'll never forget.