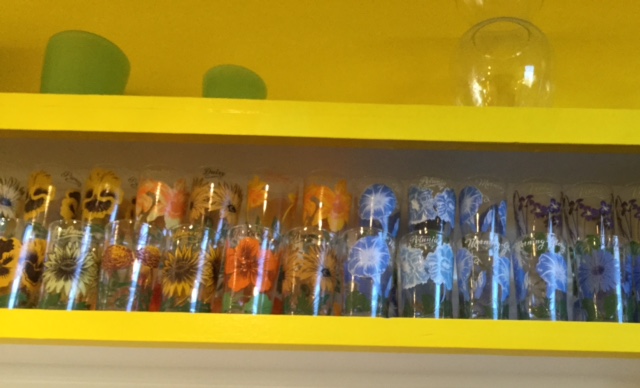 Visitors to The Bridgehampton Florist often wonder where on earth do all those colorfully decorated "drinking glasses" come from? Well, they're actually peanut butter glasses! When they were in their heyday in the 1950s they were decorated with birds, butterflies, dogs, different kinds of fruit, and around Christmas time, holiday motifs.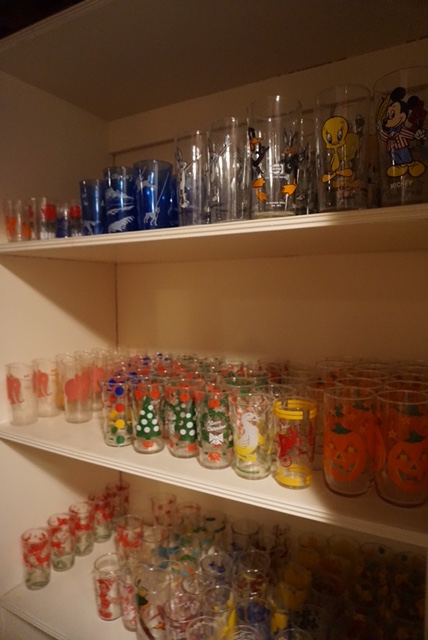 A company called the Boscul Peanut Butter Company produced the glasses which came in 4 different sizes. The 11 oz. size came first and cost all of 27 cents, peanut butter included. They named the flowers and offered 84 different variations of 35 kinds of flowers.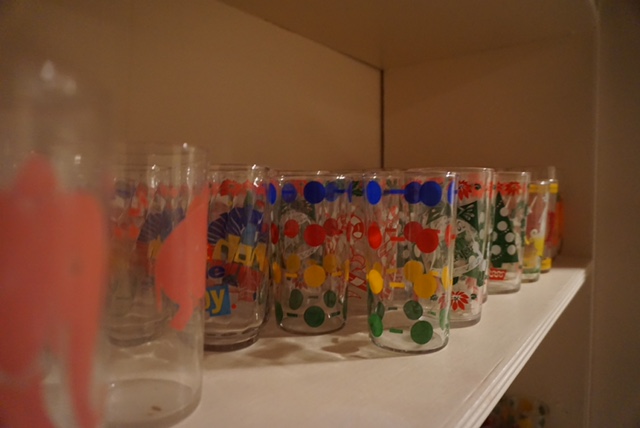 The glasses were wildly popular but when the cost of peanut butter rose, the company had to scale back the size of the glasses to 10 oz. This downsizing was accompanied by a massive addition of flowers which now numbered 367 different variations of 103 flowers. And as if that wasn't enough, there was also a 14 oz Iced Tea Glass and a 5 oz model. For some odd reason, no one is quite sure if the 5 oz version actually contained peanut butter or was just offered as a glass to give homemakers another size option. If you find a 5 oz or a 14 oz glass, hang on to it! They are rare a highly valued by collectors.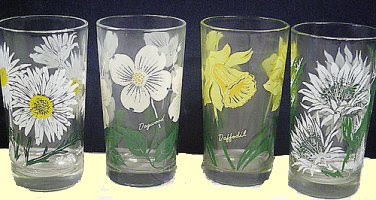 The Boscul Peanut Butter Company was headquartered in Camden New Jersey.   The peanut butter was highly prized in Central Pennsylvania which is where I am from. So I've known these glasses all my life. Apparently, each family member latched on to one of the glasses and claimed it as their own. The Bridgehampton Florist puts its collection of Peanut Butter Glasses to use in lots of intriguing ways.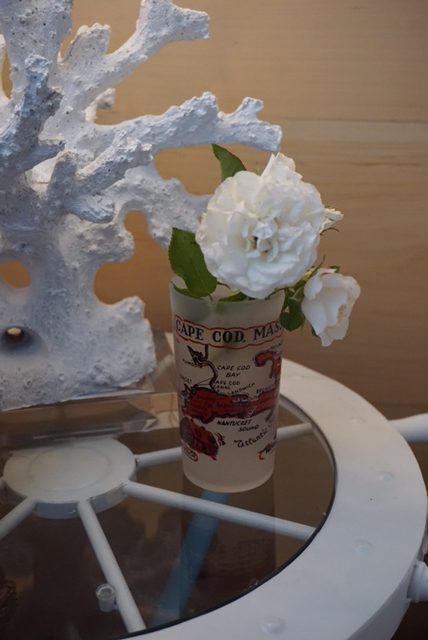 We think they bring personality to any setting. Bedside, in a bathroom, on a kitchen island or window sill, they can salute a houseguest's home state or interests with their colorful images of dogs and birds and sailboats.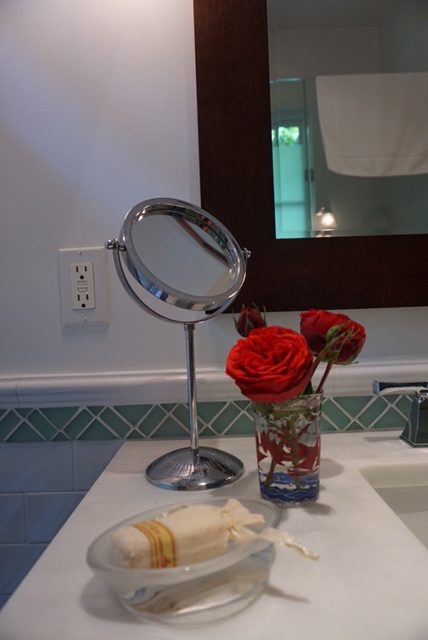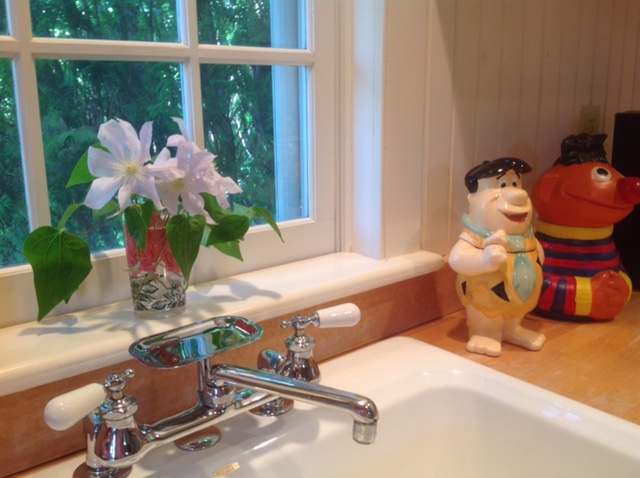 And best of all, they can be grouped together in a caddy and make a wonderful, intriguing conversation starter.