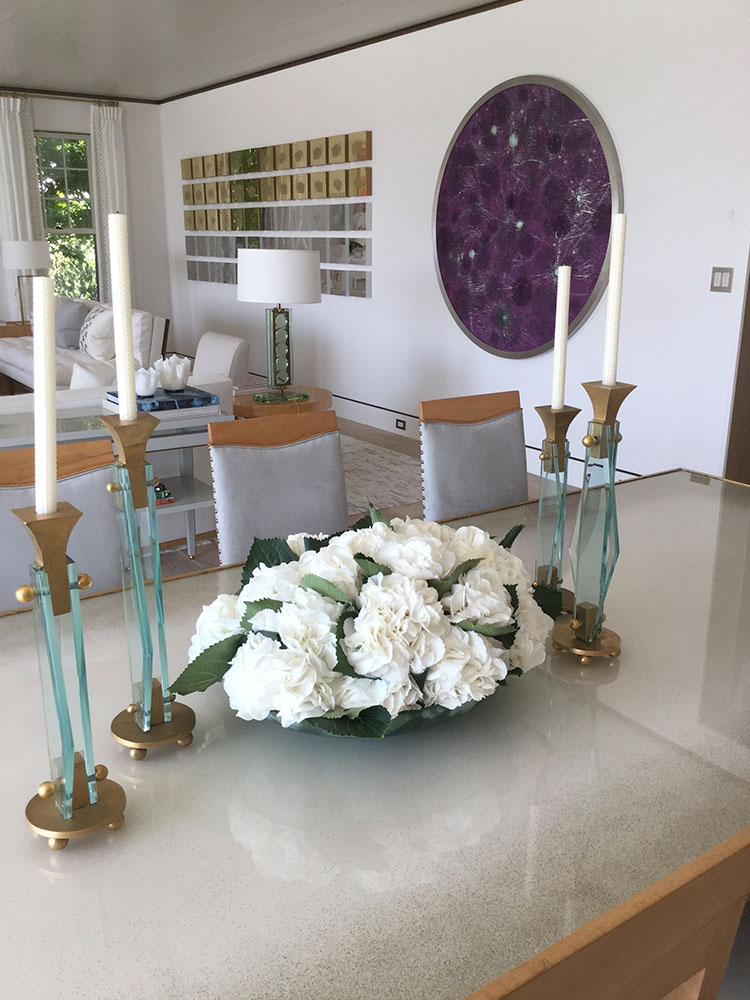 One of the great challenges we have as Floral designers is to complement the art we find in so many of our client's homes.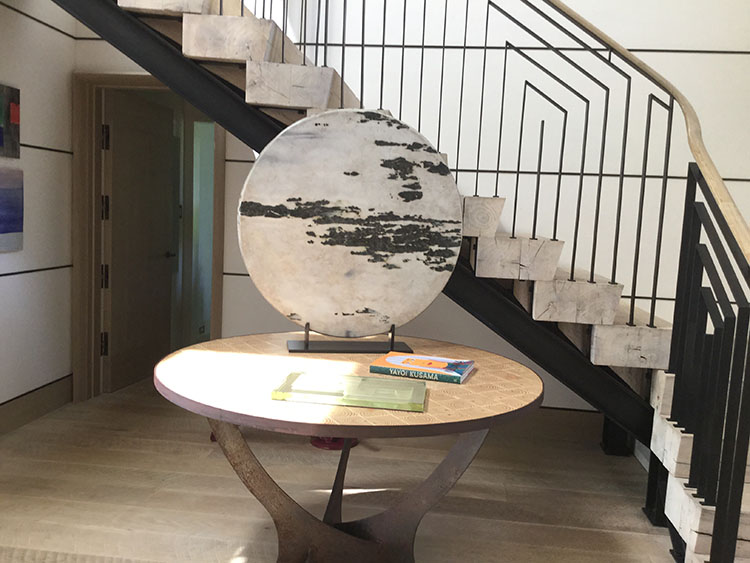 We look for ways to complement their collections and not compete with them. We seek shapes and sizes of arrangements that work with each individual setting.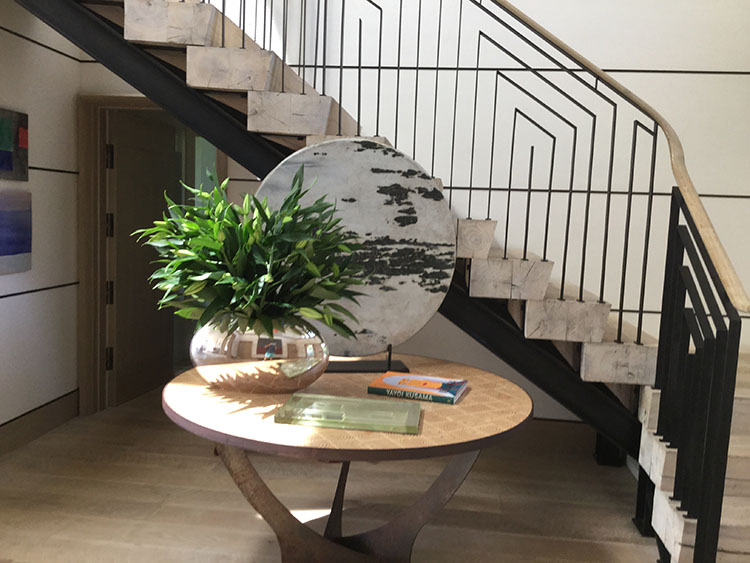 Here, against the stark modern background of a flying staircase, our client showcases a flat disk on a center hall table. The oval shape of our mirrored vase complements the disk while the green foliage of the lily buds softens the setting.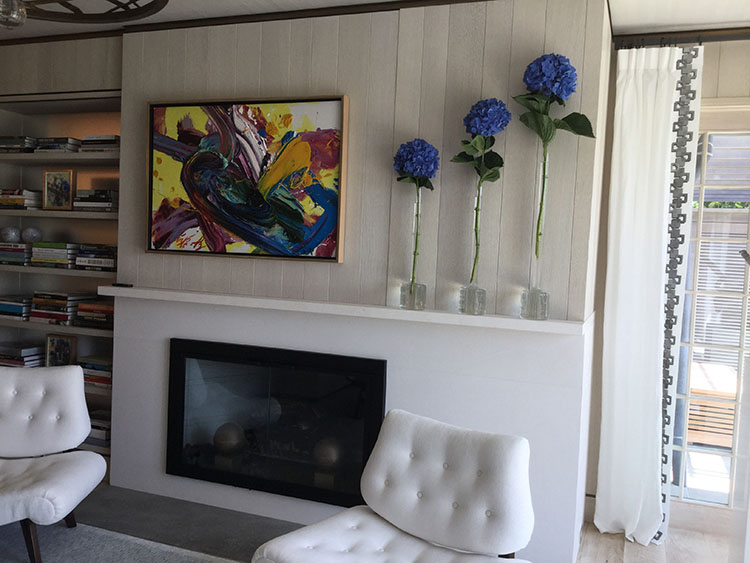 This modern expressionist painting stands in contrast to the rustic quality of the paneled wall. We selected the deep blue in the painting as the color to feature. The deep blue hydrangeas we chose are staggered in height creating a second piece of art on the contemporary mantel.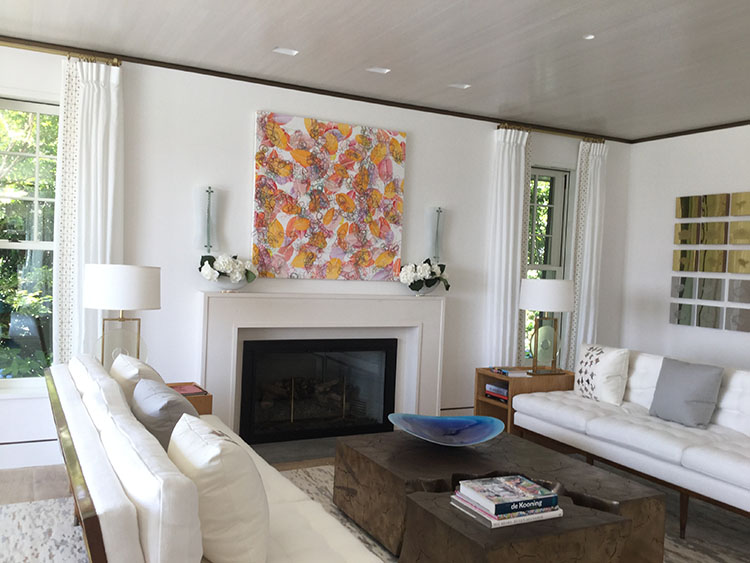 This stunning contemporary painting is so clearly the focus on this particular mantel that we wanted our flowers to take a back seat. We selected white flowers in low bowls to soften the look while never taking away from the impact of the painting itself.