July 11, 2015 in Michael's Blog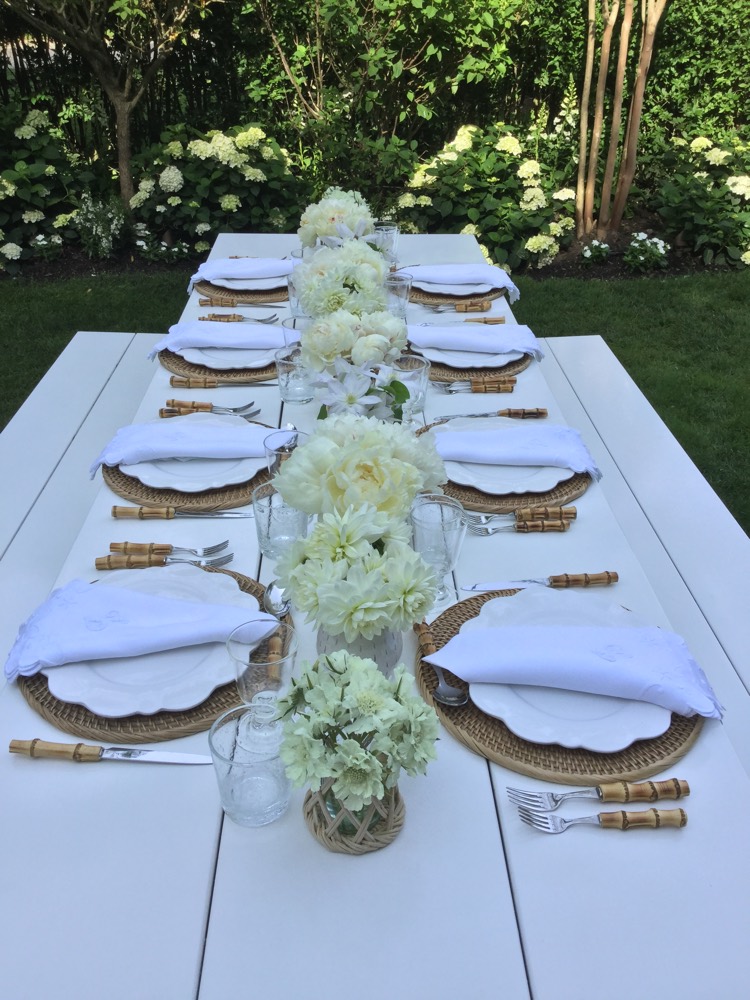 In our last post we showed how we brought all the elements together to create an indoor tablescape for a client's luncheon.
You may recognize many of the same elements from that tablescape in these pictures. This time, we took the party out doors into our client's beautiful white garden.